Researching Essences & Dr. Bach's Legacy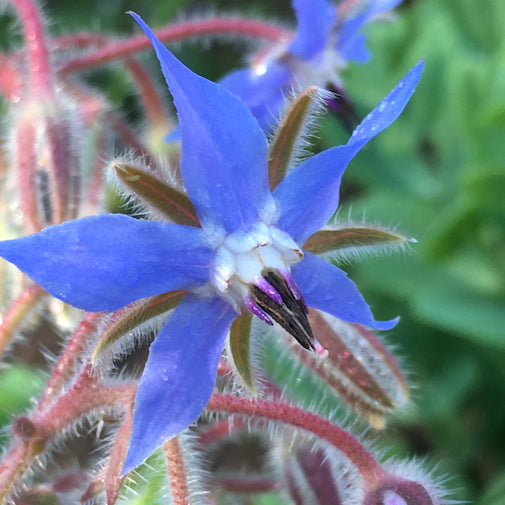 How do we know what an individual flower essence does? How do we learn the direction and range of its effect on the emotions, the mind, the physical tissues? Although there are many ways that this is done today (e.g., intuition, taking the essence and tracking one's response, using channeled information), we believe that application and research are the most dependable. Until an essence is given to a large number of people of various temperaments and health backgrounds, there can be no dependable claim of its effects.
There are only a few flower essence producers today who honor the Bach tradition of empirical testing, and these companies have been dedicated to this sole pursuit for decades. I began this inquiry in the late 1980s when I was able to use a few essences to clear up my daughter's eczema. This had a profound effect on me, and I started to wonder what else flower essences might be able to do.
To learn about the essences, I have maintained a busy practice for nearly three decades, using only flower essences and gem elixirs with clients of all ages and temperaments, with a wide variety of health problems. To my delight and amazement, I have found that addressing illness on the vibrational level yields dramatic changes in health, vitality and inner strength.
Because our society generally turns to logic and the scientific method to define our reality, it may be difficult for some of us to look beyond the emphasis that science and modern medicine have put on our world view and to trust energetic alternatives to this paradigm. We are still looking to kill invading microbes rather than explore the reasons why the system, as a whole, becomes susceptible to illness. We are still chasing symptoms rather than deeply considering what may have caused these issues to appear.
At Delta Gardens, we have continued to honor and develop Dr. Bach's work. We have indeed found that mental and emotional imbalances can weaken the physical tissues and invite disease. We have found that daily stress, chronic anxiety, imprints of past traumatic events, discouragement, hopelessness, unhealthy relationships (to name a few) are all complicit in health problems. We have found that the wise application of well-researched flower essences can make dramatic changes both in illness recovery and in general health and well-being.
Although learning about flower essences can begin with purchasing and trying a few essences, the real value and potency of these remedies comes by presenting your issues to a trained practitioner who knows how to select and use essences to change the underlying cluster of illness-causing energies and to guide the client to a healthier, more empowered life.
---
11 Responses
Leave a comment
Comments will be approved before showing up.