Arnica for Trauma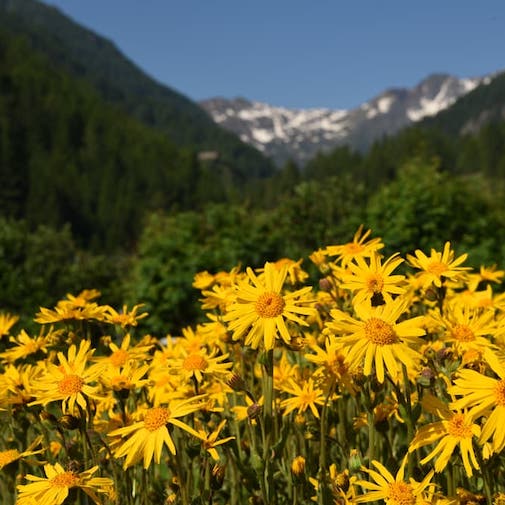 Arnica montana ~ elemental signature: fire & air
A bright yellow member of the composite family, Arnica is a low-growing plant that prefers high altitudes and sunny locations. It's used both herbally and homeopathically as a first-aid remedy for cuts and bruises.  It's also used for arthritis pain and as a remedy for shock.

The flower essence carries similar properties to the herb, helping with many of the symptoms incurred when we've had an intense experience, when shock from an injury causes a separation of the vital forces from the physical body. In this case, both the body and the temperament need the forces of the sun to reverse this separation and allow energy to flow again into the physical. The sunny forces of Arnica supply the whole system with the necessary etheric energy to reconnect the body with its natural vitality.

Trauma victims have experienced a physical-emotional "shock" to their systems.  This type of shock, over time, can weaken the physical body and/or cause a darkening of the personality. Here, the essence presents an effective companion to therapeutic trauma work and helps lighten the cynical or depressed trauma-based personality. It allows more energy to circulate though the physical and emotional bodies, creating a freedom from the heaviness of the past.

For recent physical trauma, use the stock bottle or a 1x homeopathic potency.  Use a standard dosage preparation when addressing emotional effects of trauma from the past.
To purchase our Arnica essence, click HERE.  If you'd like to learn more about other flower essences made from medicinal plants, check out Stars of the Meadow, an in-depth resource featuring descriptions of over 40 flower essences created from traditional healing herbs.
Have you tried the Arnica essence or any other Arnica preparation?  Let us know about your experiences!
---
1 Response
Leave a comment
Comments will be approved before showing up.