Considering the Virus - Part 1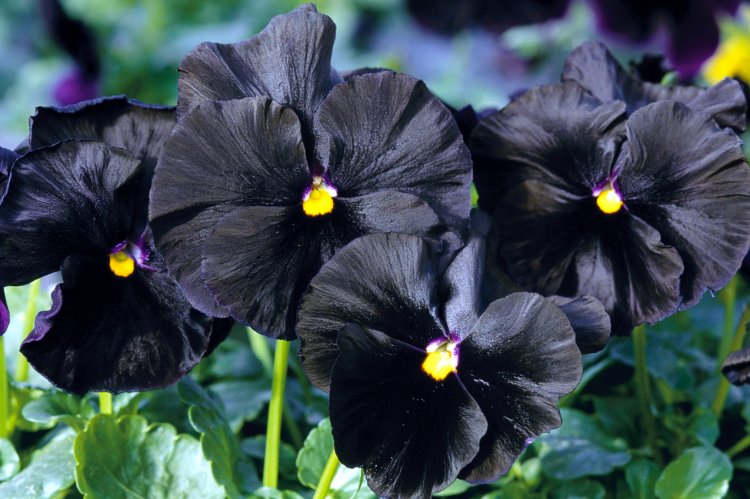 This is the first in a series of blogs about using flower essences as an effective energetic support against viruses.
Herpes Simplex 1 (HSV-1) - Cold Sores
Dangerous viruses are plentiful and present today. Our exposure to high stress levels, processed food, environmental toxins and pharmaceuticals has caused a decline in our overall health and lowered our natural resistance to infections.
Back in the 1980s, I read indications in Flower Essences and Vibrational Remedies by Gurudas that suggested that certain flower essences could weaken or remove "most viruses." I wanted to determine if this was really true and if so, how exactly we might use essences in this way.

I started my investigation by focusing on clients with herpes simplex 1, the virus responsible for cold sores. The first intervention I created was a stock-level Black Pansy flower essence - which I asked clients to take daily (3 drops, 3x/day).
I worked with perhaps 60 people over 5 years. Most of the people I saw did not report an immediate or complete resolution of symptoms - everyone reacted a bit differently. Some people experienced relief from occasional flare-ups after a few weeks of taking the essence. Other people continued to have flare-ups on a regular basis but the expression of the virus, either as a canker sore or a lip sore, got weaker each month. Many reported their flare-ups occurred less often - with longer periods between outbreaks. Another handful of people said that they were able to prevent a full flare by taking the essence frequently (every hour) when they started to feel the first inklings of a cold sore. A few clients seemed to respond initially and then regress.

Several clients had no symptoms for several months, during which time they continued taking the essence. Many of these people then experienced an episode of very intense symptoms - which we later termed a "core flare-up."  Those who weathered an event like this reported no additional flares (I followed some of these cases for years).

Remembering Bach's advice to always look underneath a symptom or circumstance - and knowing the power of essences to work on very deep levels - I began considering essences for chakra 5 (relating to the mouth and self expression) as part of the intervention. I looked at histories of repression, deceit, hiding the self, being controlled. I began treating the person's history of expression and current unhealthy communications. These interventions, when combined with the Black Pansy, made a significant difference, especially for those who were not initially responding to the Pansy.

Here are few comments from herpes simplex 1 clients:

"Nope, I don't get outbreaks anymore. It's been a year since the last one."

"Now and then, I feel a tingle and then I take the Pansy. Sometimes nothing happens, sometimes a small blister, nothing like before."

"My face used to look gross for two weeks. None of that now. I might get a flare once a year, a small one. I don't take the Pansy anymore."

"After I stopped taking crap from my boss and quit, no outbreaks."

"I still get cankers when I'm run down and am about to get sick."

"The depression I went through during an outbreak is gone. Symptoms are mild and occasional."

As flower essences practitioners, we are usually working without instruments that can measure what's truly going on - and without the aid of regular testing to monitor viral counts. However, we can still observe, keep track of what we notice, make adjustments to our practice - and do a lot of good through careful attention and inquiry.

This was my first experience with viruses and flower essences. The pansies are powerful allies in our relationship with viruses, but they need to be worked with, explored and complimented with essences working on the psyche.

Stay tuned for the next post on Herpes Simplex 2 (HSV-2) - genital herpes.  In the meantime, if you'd like to learn more about essences for viruses, check out the Pansy Set.
---
11 Responses
Leave a comment
Comments will be approved before showing up.